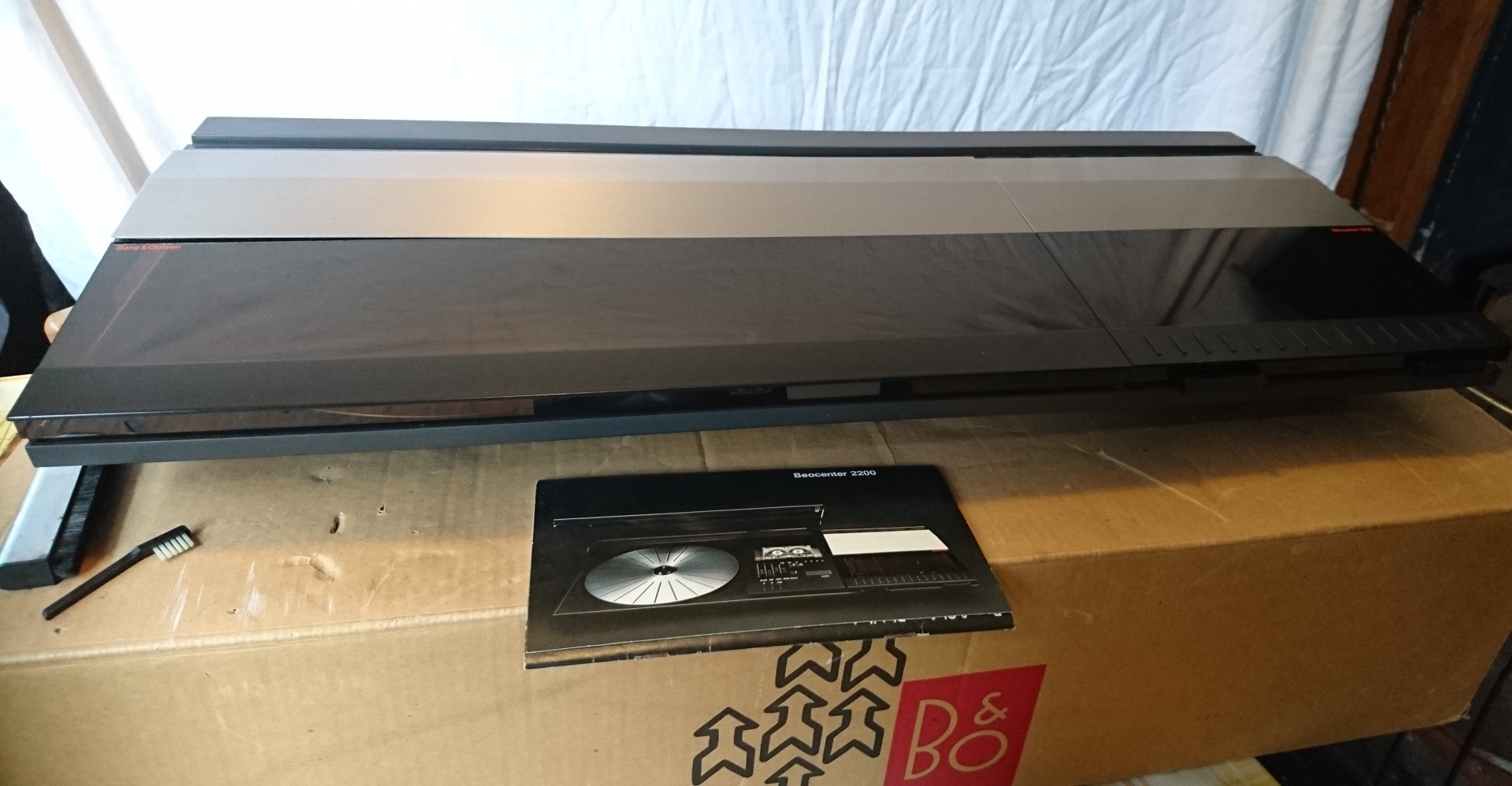 Bang & Olufsen Beocenter 2200 -  contemporary mid 1980's design. This unit comprises of two speed turntable 33/45, cassette deck, AM/FM tuner and built in amplifier aux socket for CD etc can be plugged in. Can be supplied with a pair of a selection of speakers.  This example supplied with original box and handbook.  £375. excluding postage.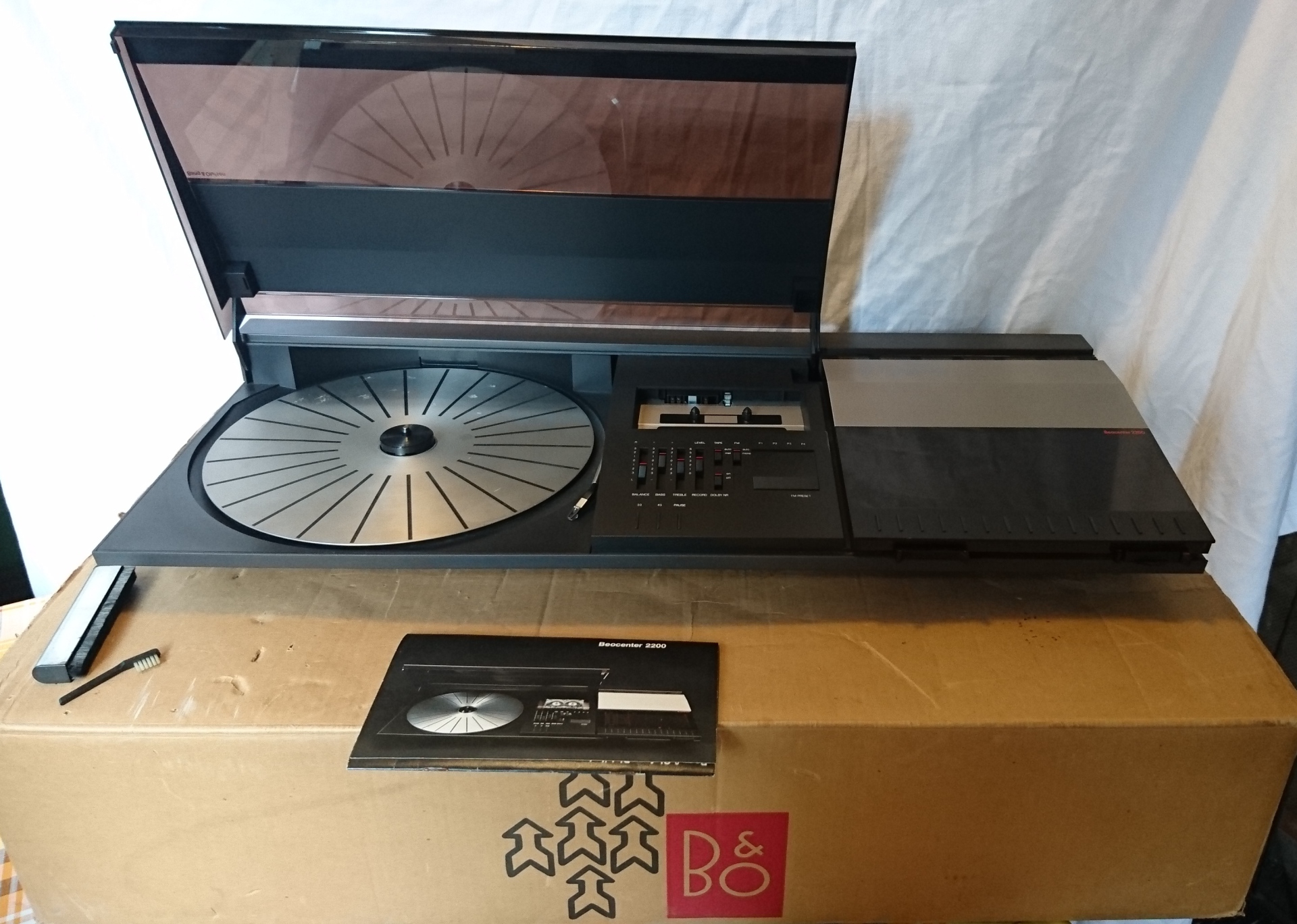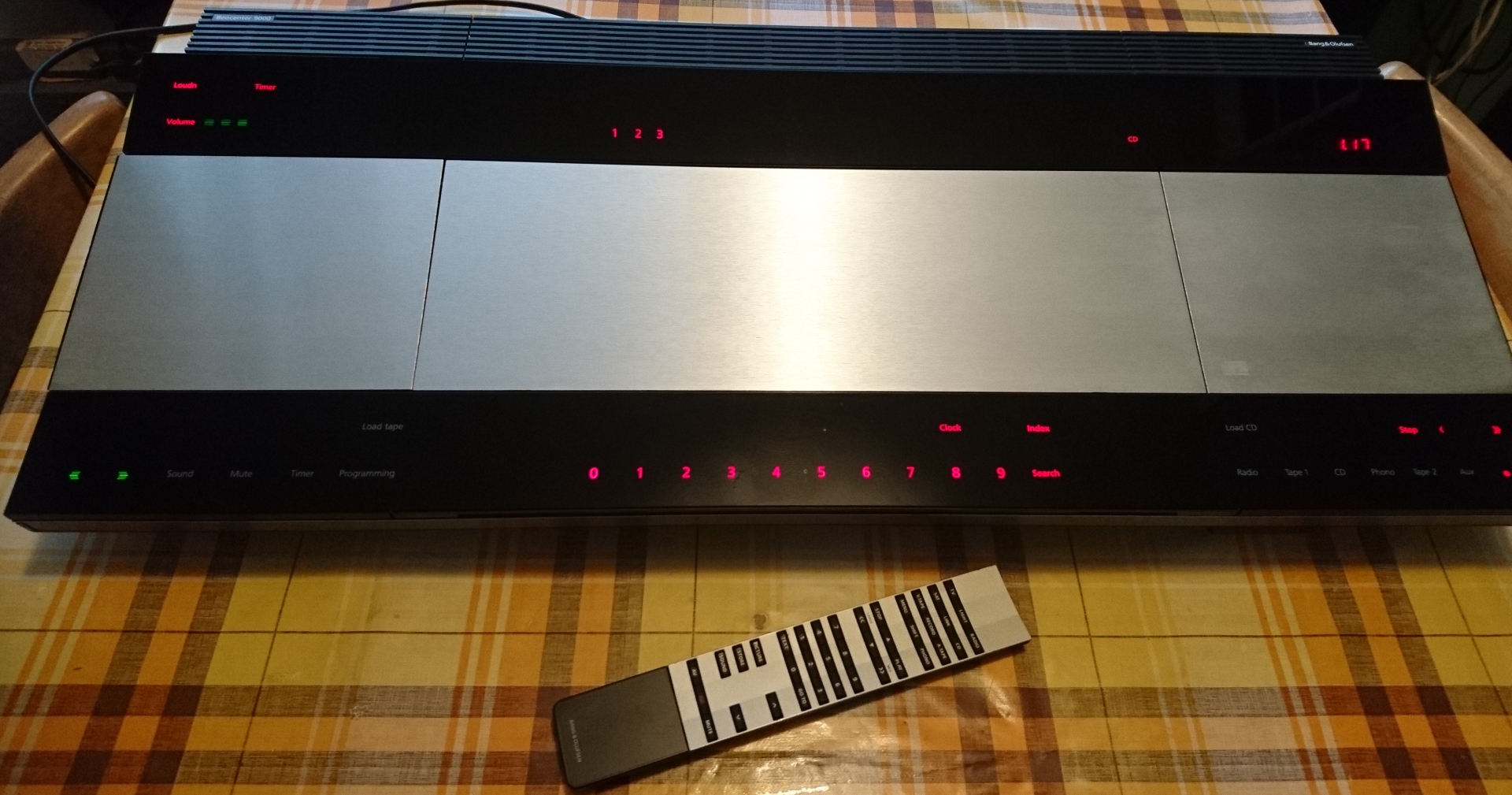 Bang & Olufsen Beocenter 9000, this was introduced in 1987. Space age sculpture of black glass and brushed metal. There are no buttons or knobs to press instead lower glass panel is touch sensitive. The compartments for CD and cassette, slide open at the touch of the glass over the icon. Supplied with beolink 1000 remote control to access all the functions.  As well as CD and cassette comes with AM/FM tuner, in built amplifier various aux inputs. Ability to control earlier range of Beolab speakers.  Comes with set of B&O speakers. Price £475. 00 excluding postage.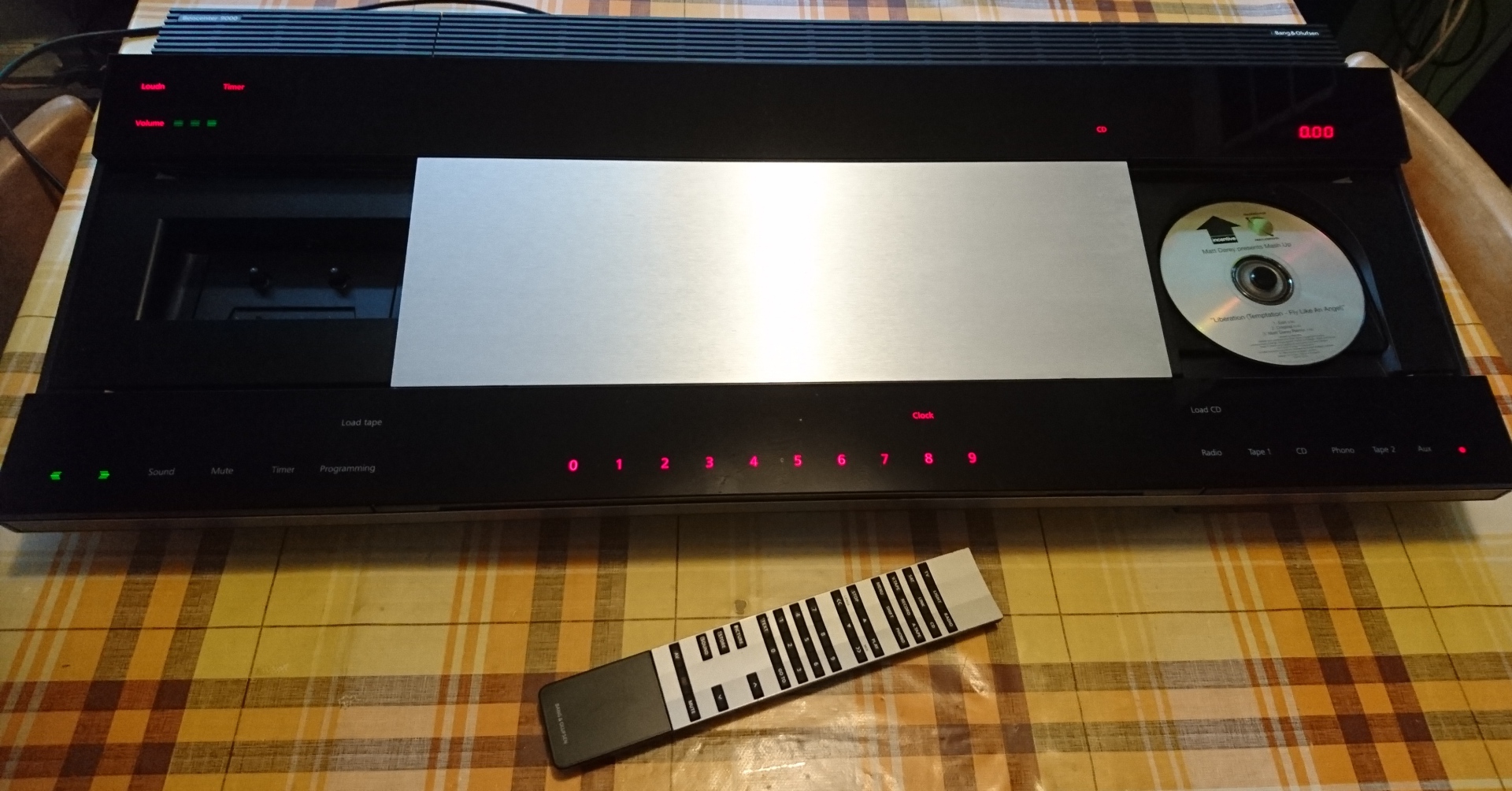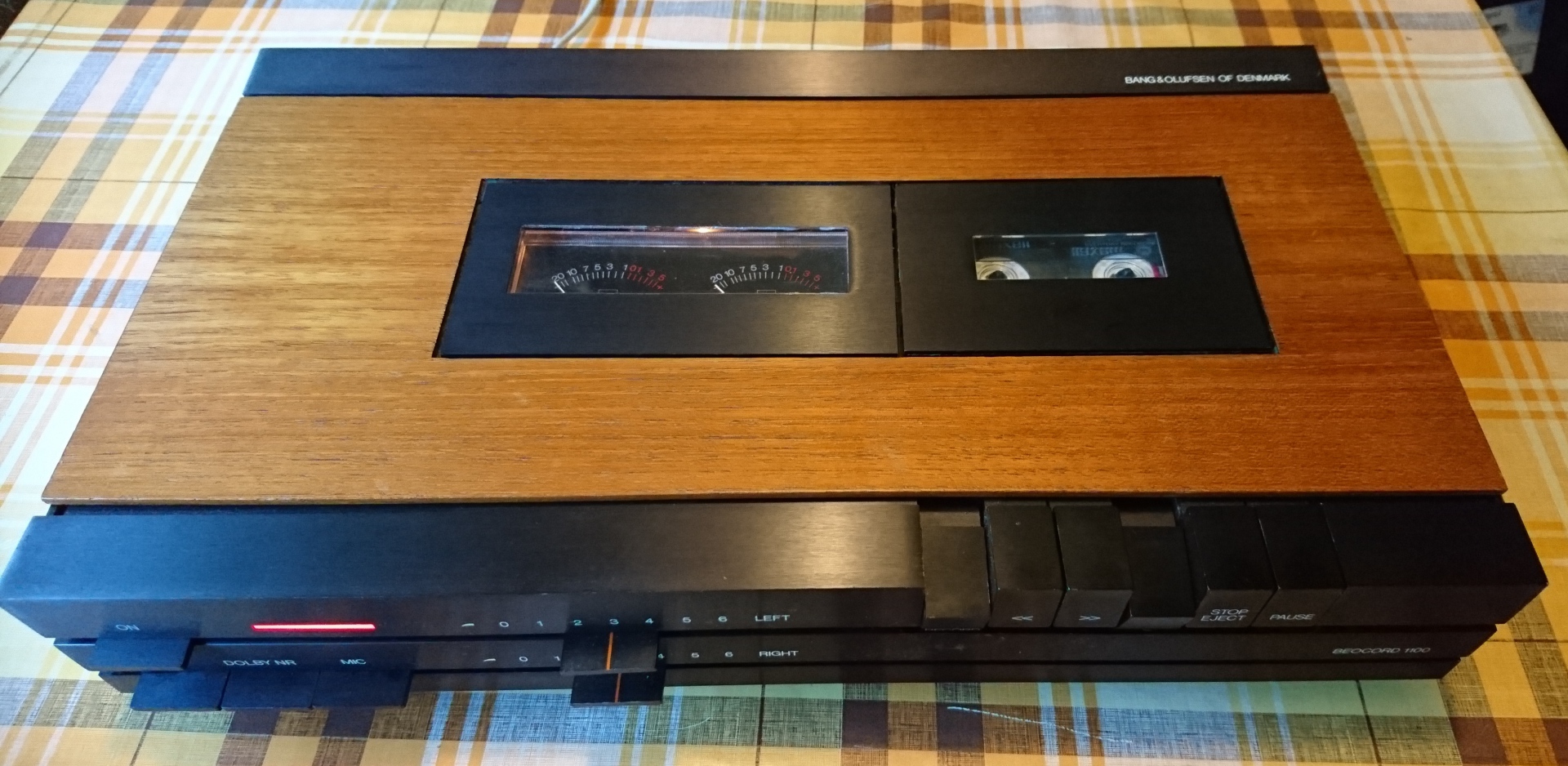 Bang &Olufsen Beocord 1100. Manufactured: 1975 - 1977
Designer: Jacob Jensen. Made in black anodized aluminium and wood finish where available in a choice of Teak, Rosewood or Oak finish.  Stero with dolby noise reduction, twin VU meters. They where designed to fit in with the mid 1970's range of B&O kit. Also has DIN socket for mono microphone and DIN input and output socket.  our refurbished example is £65.00 excluding postage.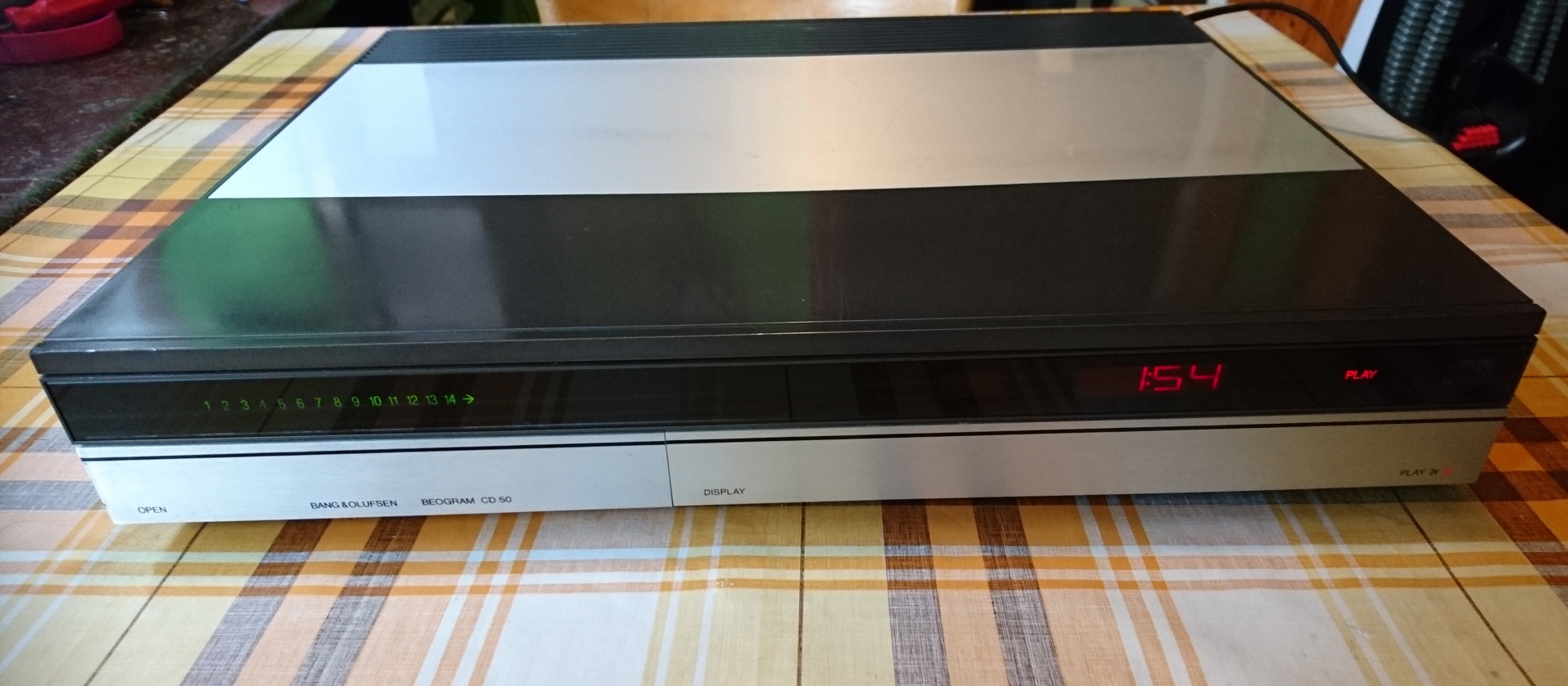 Beogram CD50 Manufactured: 1985-1986 Designer: Jacob Jensen Colours: Aluminium and Black. Originally designed to compliment the 5000 stack system, we believe the first CD player to carry the B&O badge. This model had a Datalink connection to allow remote control of all the functions via the Beomaster's Master Control Panel. Two phono output sockets and a 7-pin Datalink connection due to limited controls on the front of the unit. There was a remote control kit available to allow it to act as stand alone CD player. Our example is £150.  excluding postage.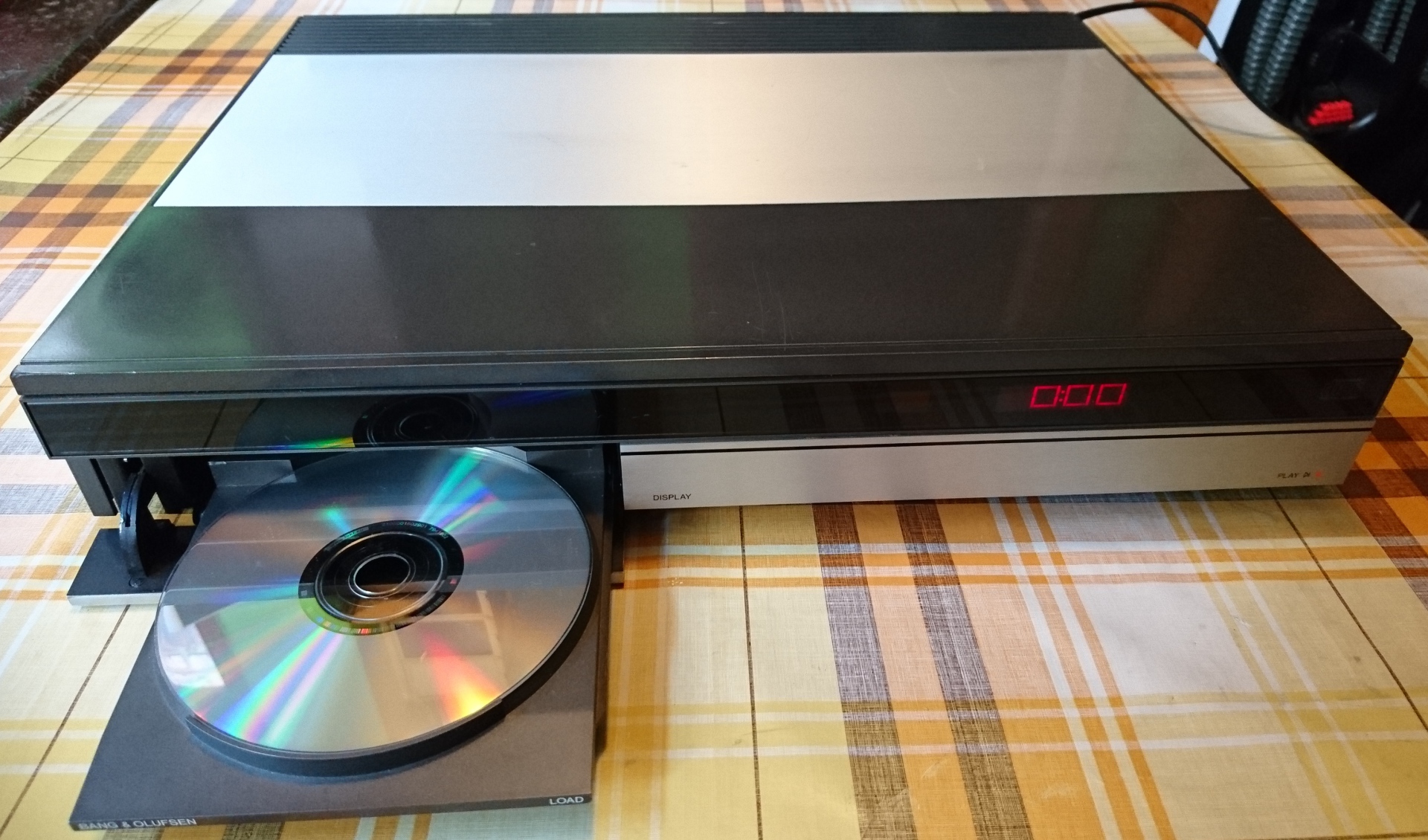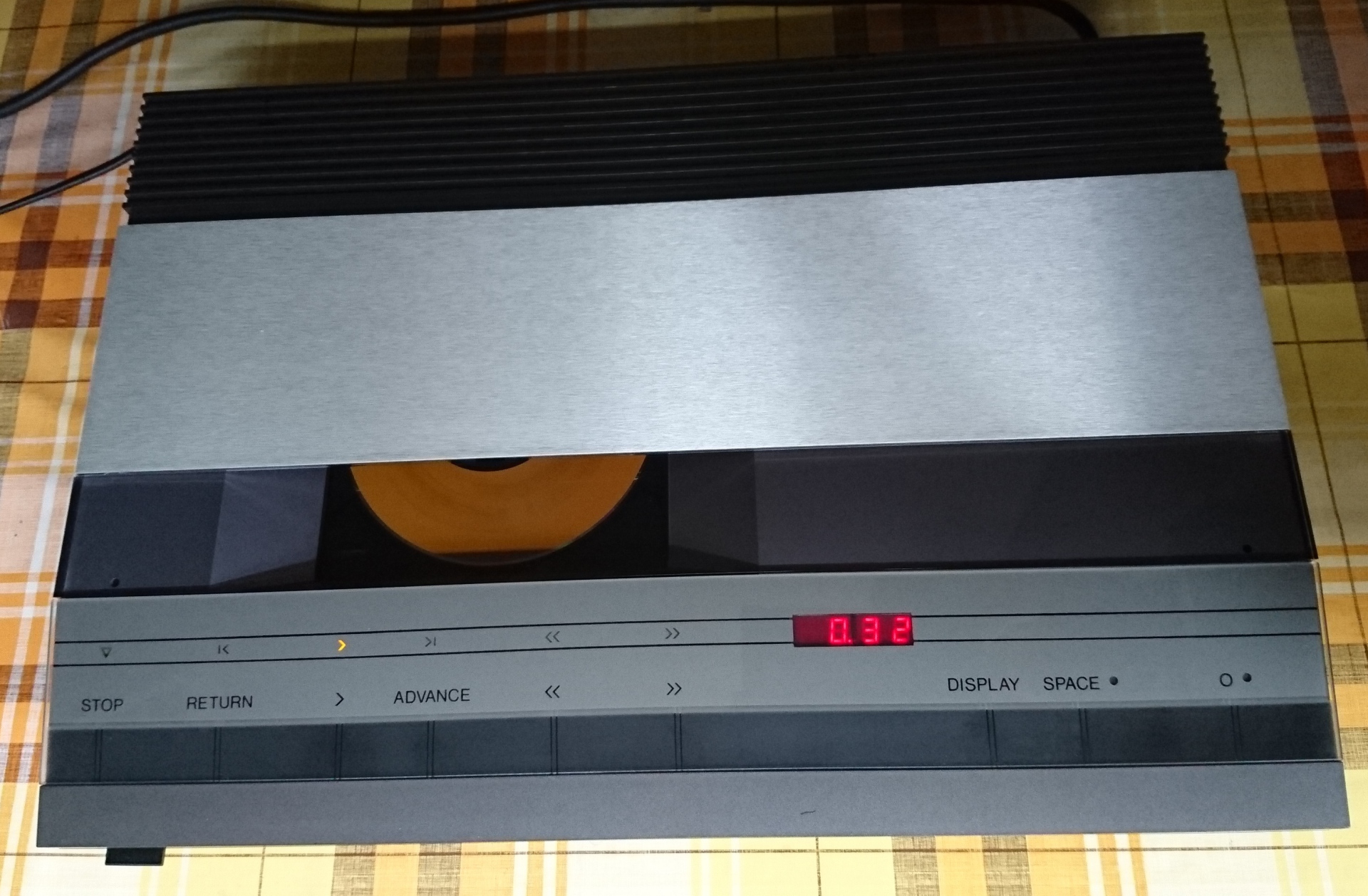 To left and below Bang & Oulufsen Beogram CD 3300. Manufactured between1987 - 1990, by Jacob Jensen. Fully serviced, originally designed to be used as part of the 3300 systems. Though will plus and play with various other B&O systems or equally as well as a stand alone unit connected with a amplifier. Fitted with B&O Data link. Unit has a few age related cosmetic marks, though still a very handsome looking machine.  £275.00 excluding postage.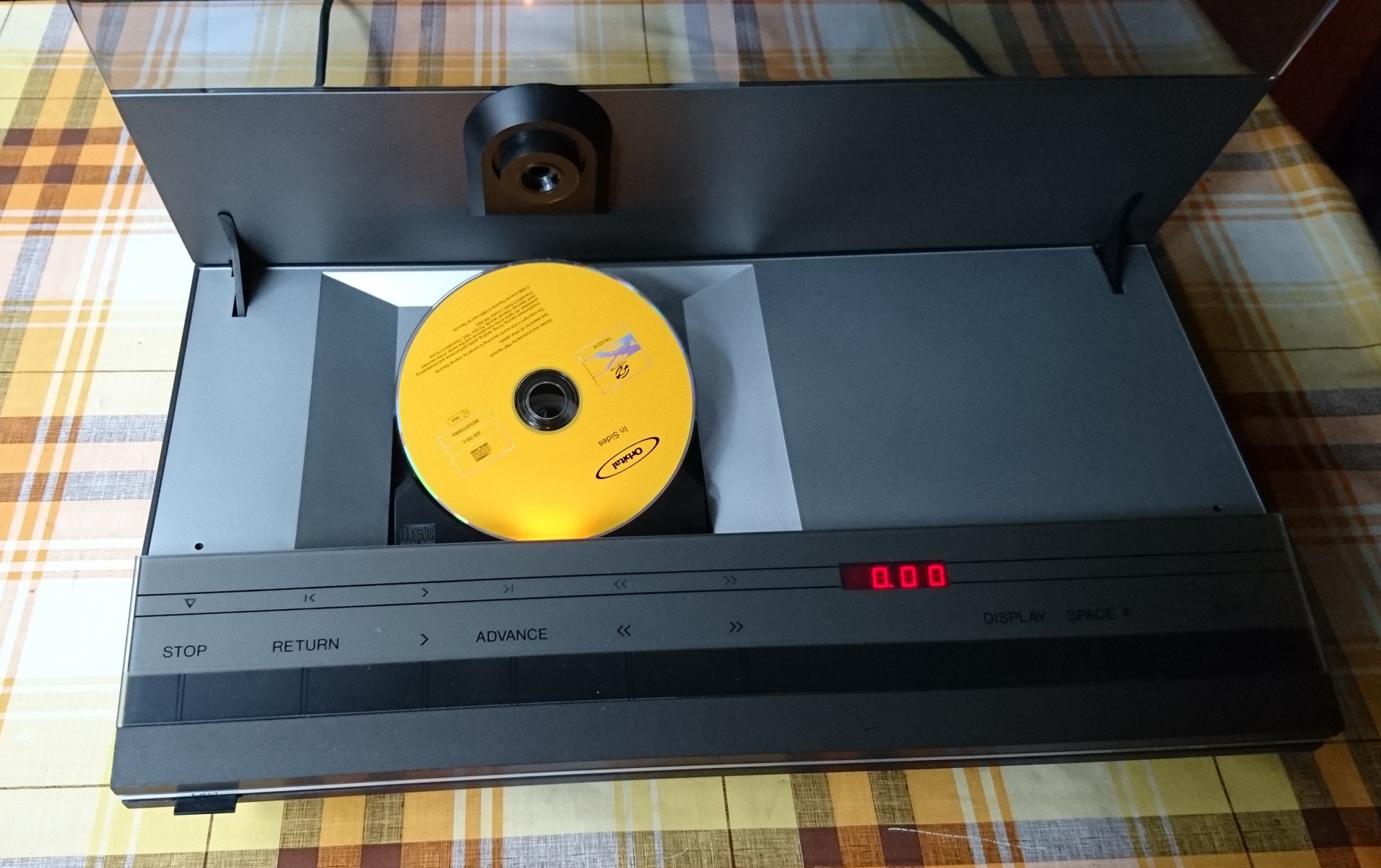 Left and below Bang and Olufsen Beogram CD 3500, manufactured 1988-1994. The sound reproduction achieved by this CD player was truly outstanding for the time. The unit plays both 12cm and 8cm compact discs and had an ingenious 'step' function fitted which allowed you to go straight to a chosen track selected from anywhere on the disc. This CD player was one of the most technologically-advanced pieces of hi-fi on the market at the time and yet was one of the easiest to operate due to touch sensitive glass panel. The explicit display always indicated what the CD player was doing all the time, was designed to fit in with the 3500 music system seperates. And fitted with datalink.  This unit is very tidy for its age. Price  £300. excluding postage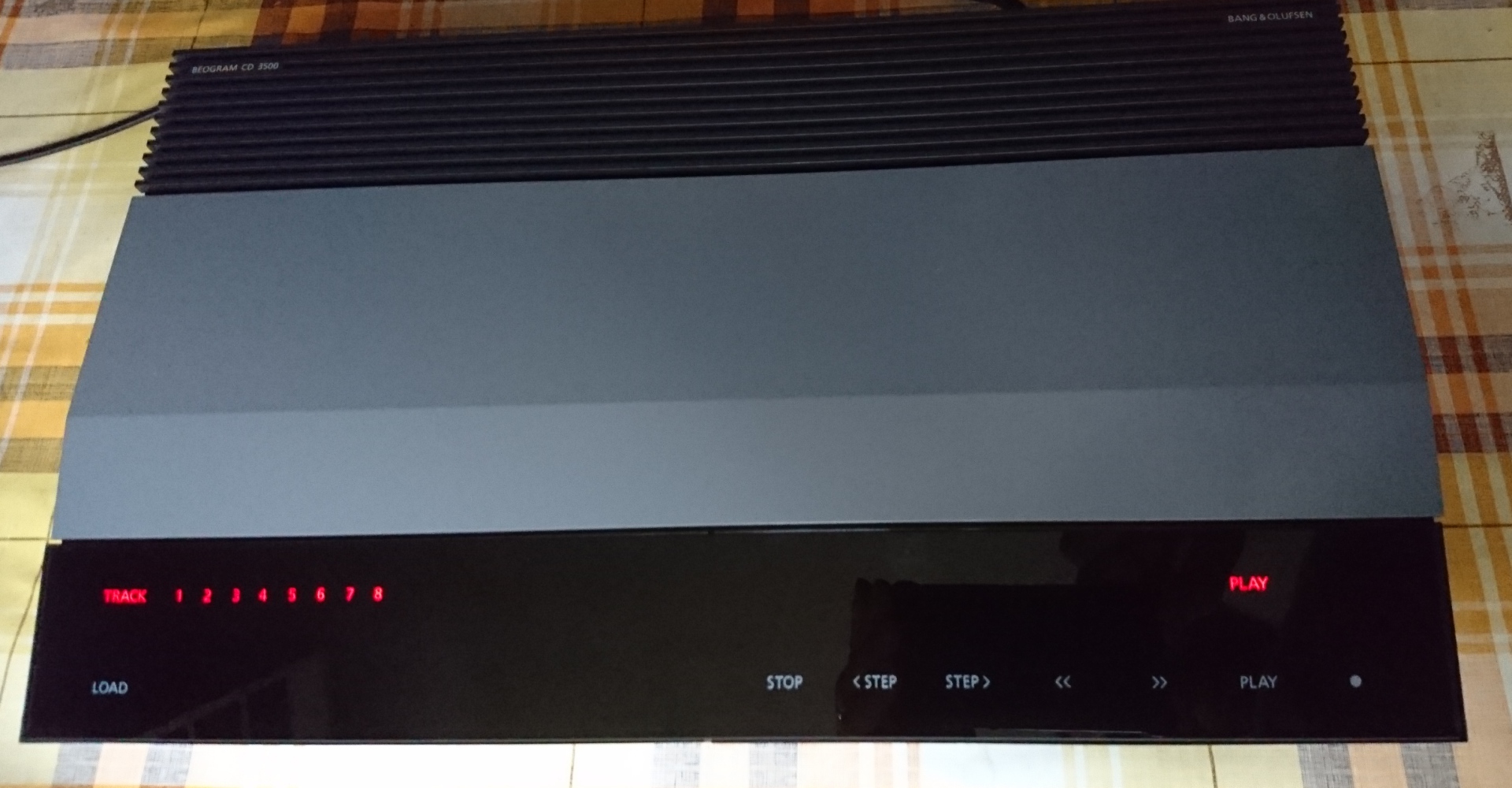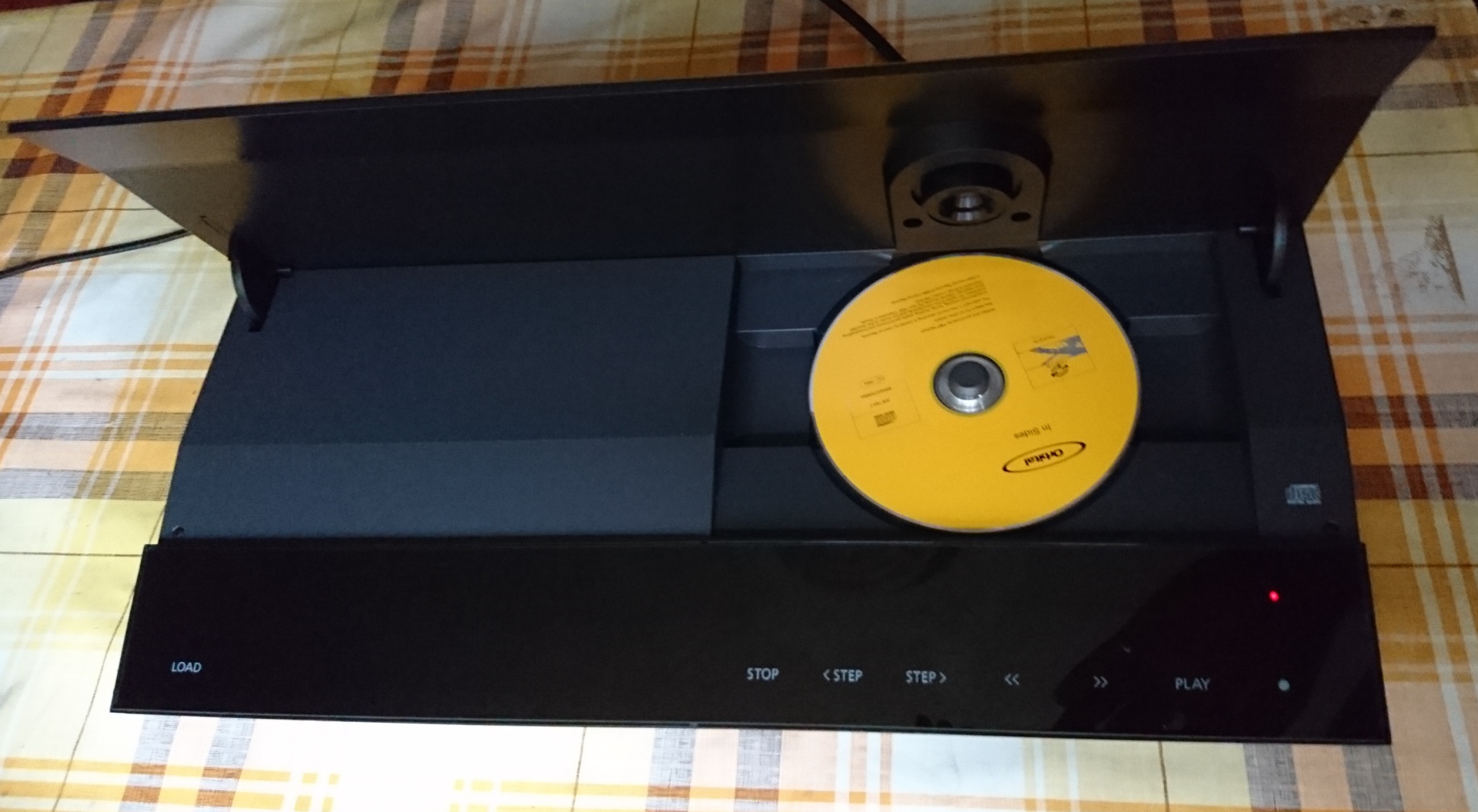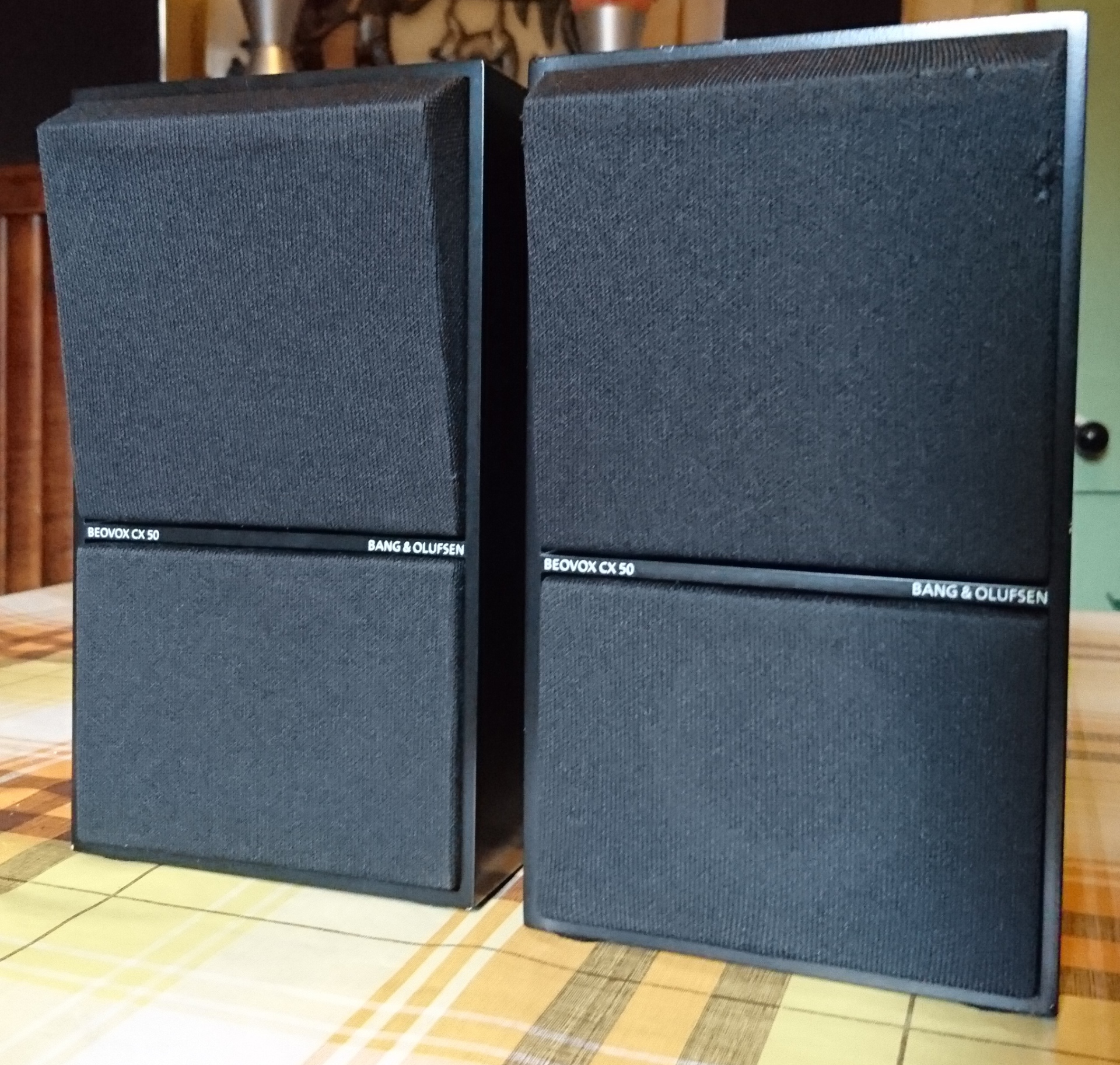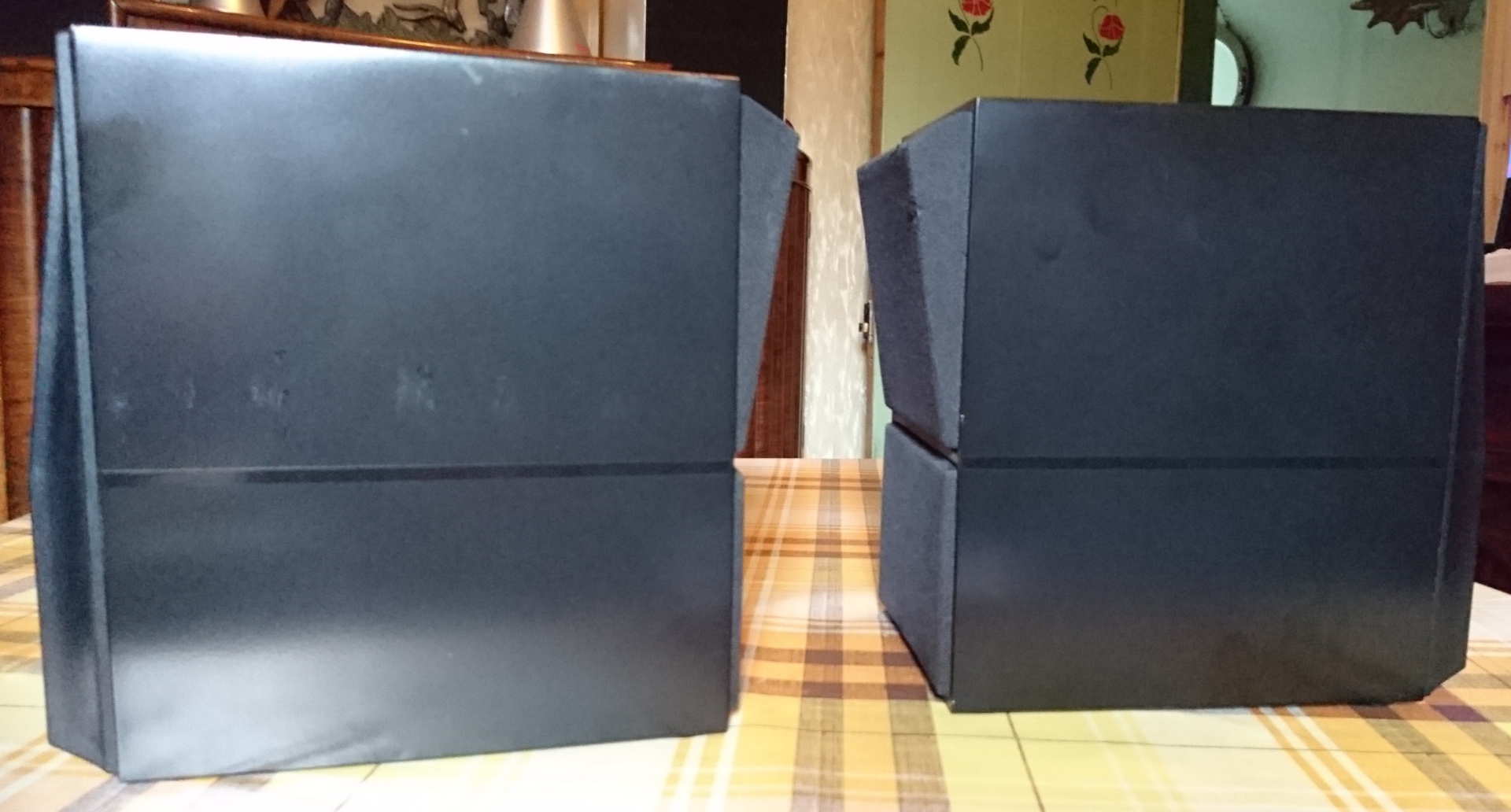 Above -  Pair of Bang &Olufsen CX50 passive speakers. Manufactured: 1984 - 2003 Designer: Jacob Jensen in Aluminium Black. Small bookshelf speakers with large speaker sound quality. These speakers have had there foam rings replaced with new rubber ones. Cleaned and serviced. Have good sound quality. They have some age related wear and tear. additional photos available on request. Not supplied with leads though can be arranged. £70.00 excluding postage.